Our Signature Massage! Hot Stone Massage is a form of massage therapy that follows the same principles of Swedish Massage with the addition of heated stones, which helps lead to deep relaxation. Adding heat to specific areas on the body enhances the feelings of relaxation and peace. Recommended in particular for individuals suffering from fibromyalgia, arthritis or other chronic pain. The penetrating effects of the heated stones allows the massage to be delivered without excessive pressure.
Ascend Massage DC offers a luxurious Hot Stone Massage service that is designed to promote deep relaxation and ease tension in the muscles. Our experienced massage therapists use smooth, heated basalt stones that are placed on specific areas of the body to help loosen tight muscles and improve circulation.
During the Hot Stone Massage, our therapists use a combination of massage techniques and the heat from the stones to help reduce stress and promote relaxation. The stones are heated to a comfortable temperature and placed on areas of the body that tend to hold tension, such as the back, neck, and shoulders. The heat from the stones helps to increase blood flow and improve circulation, which can help to relieve pain and promote healing.
Our Hot Stone Massage service is perfect for those who suffer from chronic pain or tension in the muscles, as well as those who simply want to relax and unwind after a long day. Our therapists are trained to customize the massage to your specific needs, ensuring that you receive the maximum benefit from the treatment.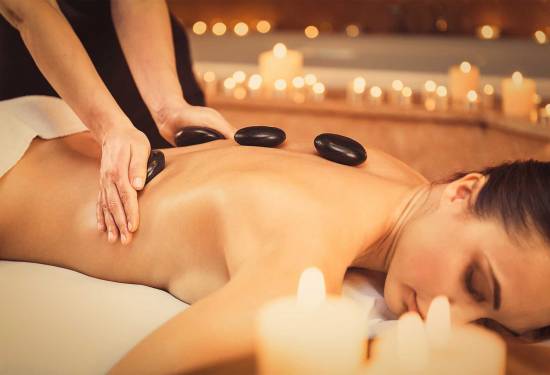 At Ascend Massage DC, we take pride in providing a luxurious and relaxing environment for our clients. Our Hot Stone Massage service is the perfect way to pamper yourself and give your body the care and attention it deserves. Book your appointment today and experience the ultimate in relaxation and rejuvenation.