About Peter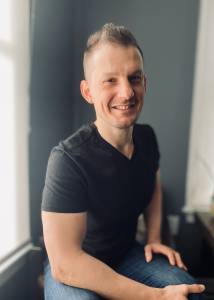 Hello, My name is Peter. I'm the owner and therapist of Ascend Massage DC and the founder of Revive Massage DC. As a former water polo player(Bulgarian National Team), I've always been passionate about fitness and self-care. That passion has led me to massage therapy over 15 years ago and I've been perfecting my craft ever since. The ability to help others reach their health and healing goals through massage therapy keeps me inspired and drives my passion for the craft.
Testimonials
what people say about us
The comfortable space, calming music and tea combined with a great model of care and very professional therapists – makes each visit a great experience and has helped me begin to feel better.

I have been looking for someone that could deliver an amazing massage and I found. You are absolutely fantastic, knowing exactly what I need. Thanks for making my day with your 90 minutes of total relaxation!

Thank you so very, very much!!! I was in pain in my neck, right shoulder, and back for three whole months…I feel so much better. Thanks again for helpful recommendations and a great treatment!