Deep Tissue Massage, is a deeper more intense massage. This technique uses slow, deep guided strokes and firm pressure designed to relieve severe tension and reach below the superficial muscles. Deep Tissue Massage is often recommended for individuals who experience consistent pain and soreness in both large and small muscle groups.
Ascend Massage DC offers a therapeutic Deep Tissue Massage service that is designed to relieve chronic pain and tension in the muscles. Our experienced massage therapists use firm pressure and slow strokes to reach deeper layers of muscle tissue, helping to release knots and adhesions that can cause pain and discomfort.
During the massage, our therapists work on specific areas of the body that are experiencing tension, using a variety of techniques to help relax the muscles and improve circulation. The massage can be customized to your specific needs and preferences, ensuring that you receive the maximum benefit from the treatment.
This ensures that our Deep Tissue service is perfect for those who suffer from chronic pain or tension in the muscles, as well as those who engage in strenuous physical activity or have experienced an injury. The massage can help to relieve pain, increase range of motion, and improve flexibility.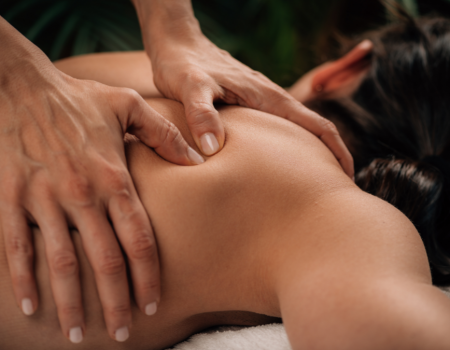 At Ascend Massage DC, we prioritize the health and well-being of our clients. Our Deep Tissue Massage service is designed to be safe and effective, with our therapists taking care to avoid any areas or techniques that may cause discomfort or injury. We strive to provide a relaxing and rejuvenating experience that will leave you feeling refreshed and revitalized.
If you are looking for a therapeutic massage that can help relieve chronic pain and tension, our Deep Tissue Massage service is the perfect solution. Book your appointment today and experience the benefits of this powerful and effective massage therapy.